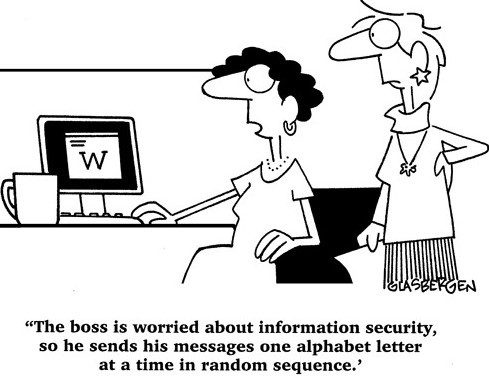 Criminals know that if they can access your personal information, they can access your entire life. There are many people out there who seek to use their intelligence and tech savvy ways to harm you and your family. They steal passwords, data, money, your identity and more. Whether your information is compromised through a virus on your laptop, cell phone, social security number, or even social media, it's important to be protected against these cyber attacks. Due to this ever -increasing crime, many insurance companies are rolling out a form of cyber protection coverage. These coverages can include, but are not limited to:
Alerts on scams and malware
Assistance when replacing lost or stolen identification
Access to trusted identity management and cyber security education
Possible reimbursement for expense incurred due to identity theft
Assistance in identity theft recovery
System restoration costs
Legal review
So here's some tips:
Don't include any personal information in your passwords
Limit the amount of personal information on your social media
Don't store credit card information on your web browser
Make sure you check your bank account every so often and watch out for unauthorized transactions
Don't accept emails or texts from people you don't know.
Don't click on foreign links in any correspondence you receive, including from those you do know.
Verify the email address of your contact. For example, the name may be from your spouse, but keep looking on to verify the address is theirs.
Whether you have a commercial (read more https://synergyinsurancegroup.com/business-insurance/cyber-liability-insurance/ ) or personal policy, please verify if cyber coverage is offered. If it is, it's worth having the coverage. On a personal homeowners policy, coverage can be as low as $2 per month! Keep your family and assets safe. Don't delay!