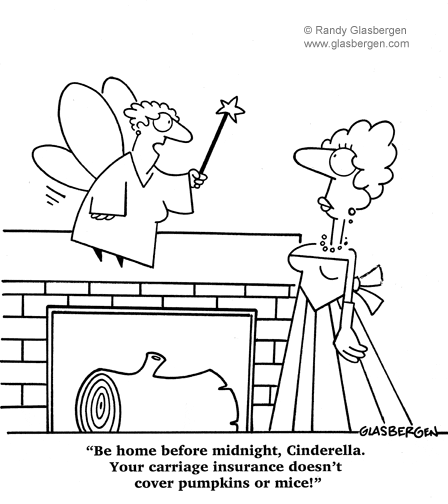 Author: Lori Volheim
On a daily basis, you are bombarded with television and radio ads selling insurance. From talking ducks and cavemen to cartoon generals and real life scenarios, every one of these commercials is designed to catch your attention and draw you to their particular brand. But after you enjoy the cute commercials and get serious about choosing car insurance, where do you begin?
Everybody's situation is different and there are many life circumstances that can affect your rates. However, there are some basic questions that everyone needs to ask when buying auto insurance, whether you're a brand new driver or have been on the road for fifty plus years.
WHAT DO YOU NEED?
First, determine the number of vehicles you need insurance coverage for and who will be the primary drivers. You will also need to know the VIN number, make, model, and year of your vehicles as well as lien holders (if you have them).
HOW MUCH?
How much coverage do you need? Think about state minimums (then think HIGHER), replacement costs for your type of car, and whether it will be kept in a garage or outside. You will also want to consider whether you frequently travel long distances in your vehicle, live in an area with lots of traffic or road hazards and how often you carry passengers.
THREE HUNDRED SIXTY DEGREES
When it comes to things like falling trees or bumping into light poles, Comprehensive Coverage comes into play.  If your car has a lien holder, they will most likely require comprehensive coverage. Other considerations in this category include living in a high theft area or whether your car is on the "most stolen" list. (Check here to see if your car made the list) All of these things can affect your premium.
GLASS & TOWING
Does your policy cover glass replacement? A chip can turn into a crack very easily and can be very dangerous. Will your policy cover towing if your car breaks down and you're stranded?  Will you have to pay the tow truck driver and get reimbursed or will the driver be able to simply bill your insurance company for the towing service?
MONEY TALKS
Lower deductibles generally mean higher premiums while higher deductibles generally mean lower premiums. If you choose a high deductible, make sure it's one you can afford if the time comes when you need to use your insurance. 
THE OTHER GUY
Underinsured/Uninsured Motorist insurance will cover you in case of an accident with a driver who doesn't have the same (or any) coverage. This crucial part of your policy protects you from someone else's negligence, regardless if they are insured. Determining how much of this coverage you need depends on many factors including the value of your vehicle, where you live, and any lien holders you may have. You will also need to consider state minimums.
NOT YOUR FAULT
In the Midwest, Kentucky and Michigan require drivers to carry No Fault insurance. This means your policy will pay out regardless of who is at fault and the ability to sue another driver is limited. This is different than Comprehensive coverage but just as important.
It's always best to have enough coverage to keep your and your family safe and financially solvent. State minimums will keep you on the right side of the law, but if an accident causes more damage or injuries than your insurance covers, you will be personally responsible for the difference. Your agent is an expert and can help determine appropriate levels of coverage which can help protect you from having to pay out of pocket after deductibles are met.
Most importantly, be open and honest with your agent so they can fully assess your needs and help you find the right type and coverage to best suit your specific situation. Independent agencies can usually offer the best options for all types of unique situations. Synergy Insurance Group is an independent agency which means we have access to multiple carriers and can help you find the best insurance for you and your family's needs.