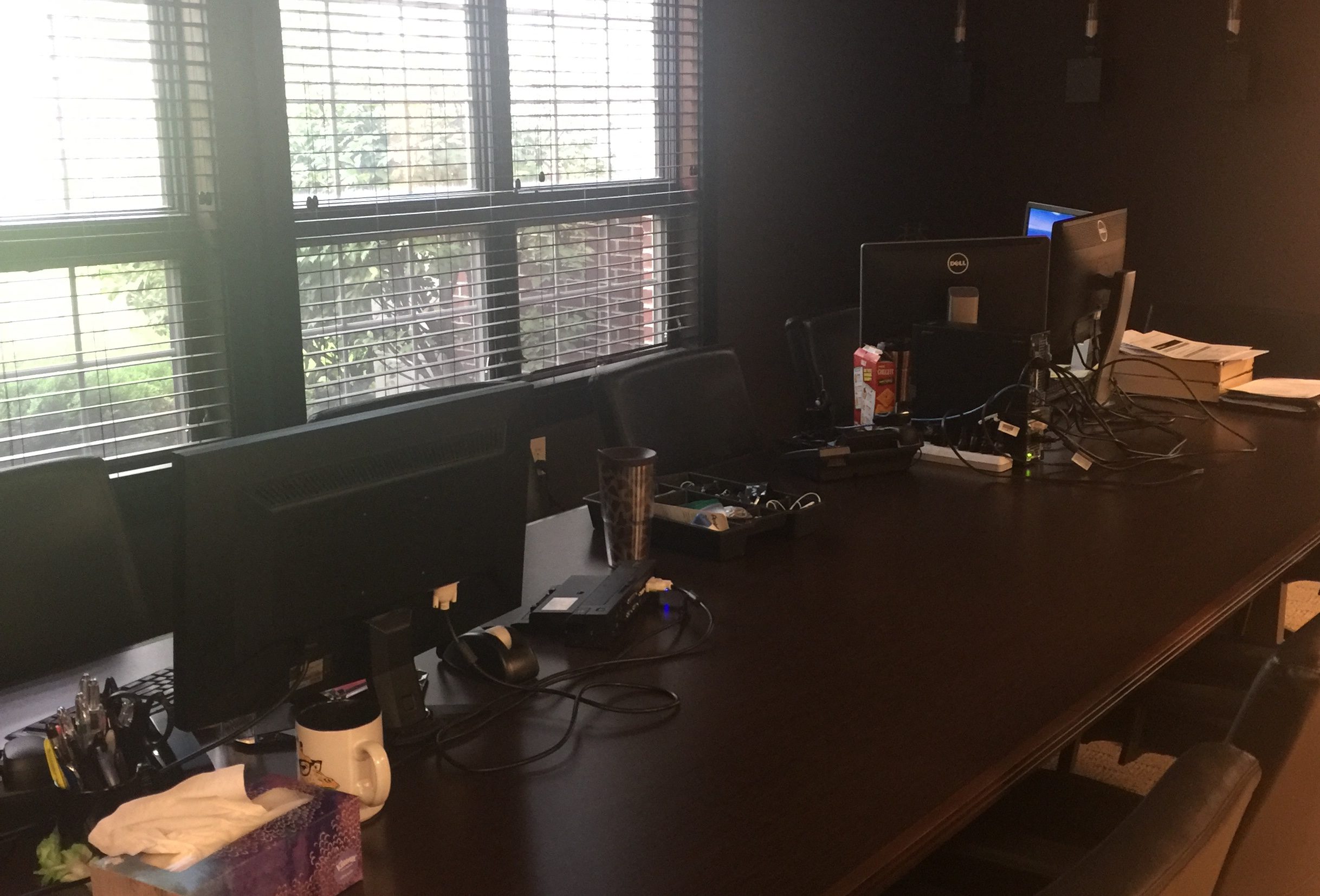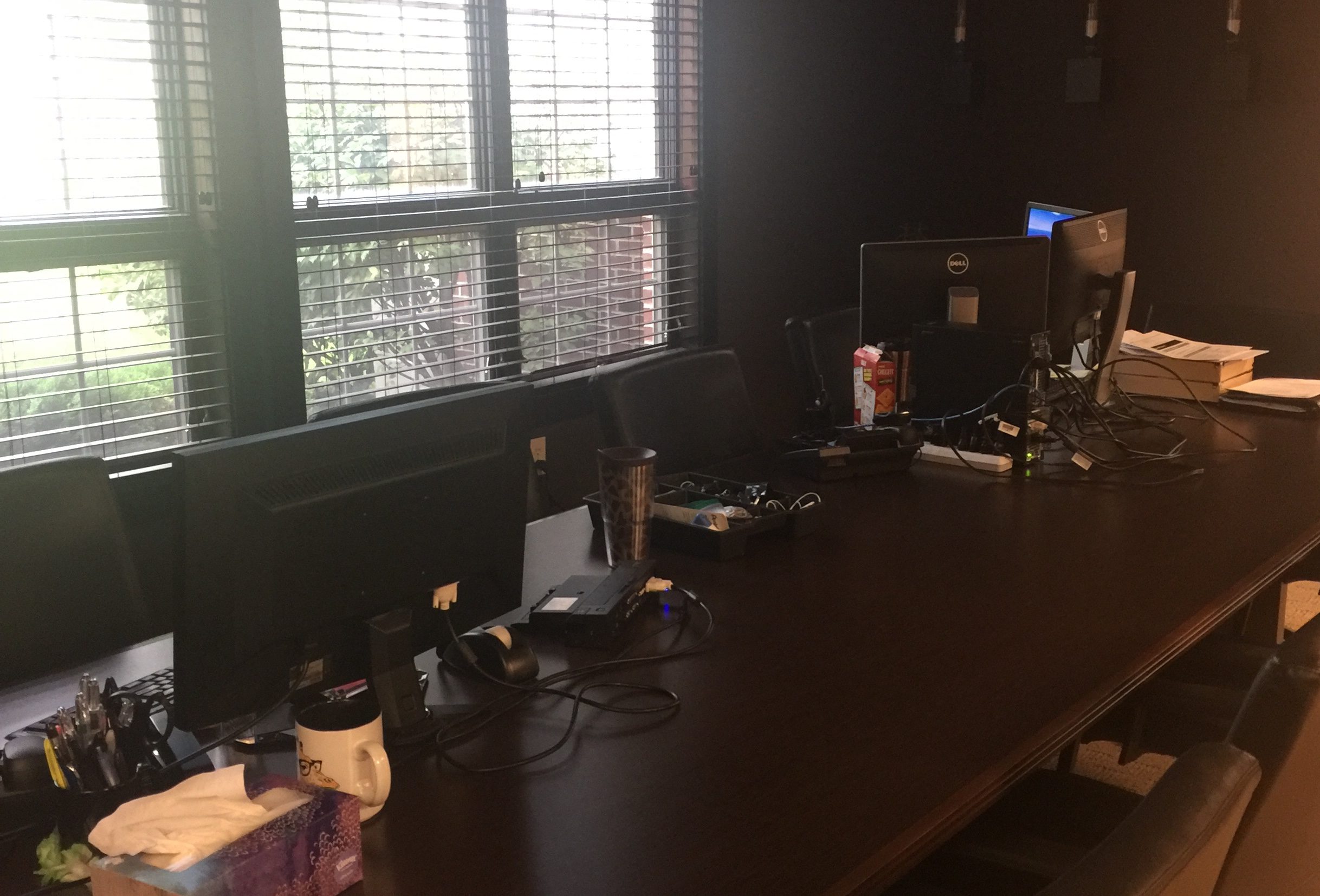 Do you ever watch those home makeover shows like "Love It or List It" or "Fixer Upper"? The process of drastically remodeling a home looks messy and frustrating but it also looks exciting and fun. Here at the Synergy offices in Mishawaka, we've recently done our own version of an extreme makeover. While it's been a bit chaotic at times, it's been fun to watch the changes in the office space. Check out the pictures below for a sneak peek!
Before we could start construction, people and things had to be moved out of the way. Here are two temporary workstations set up in our conference room.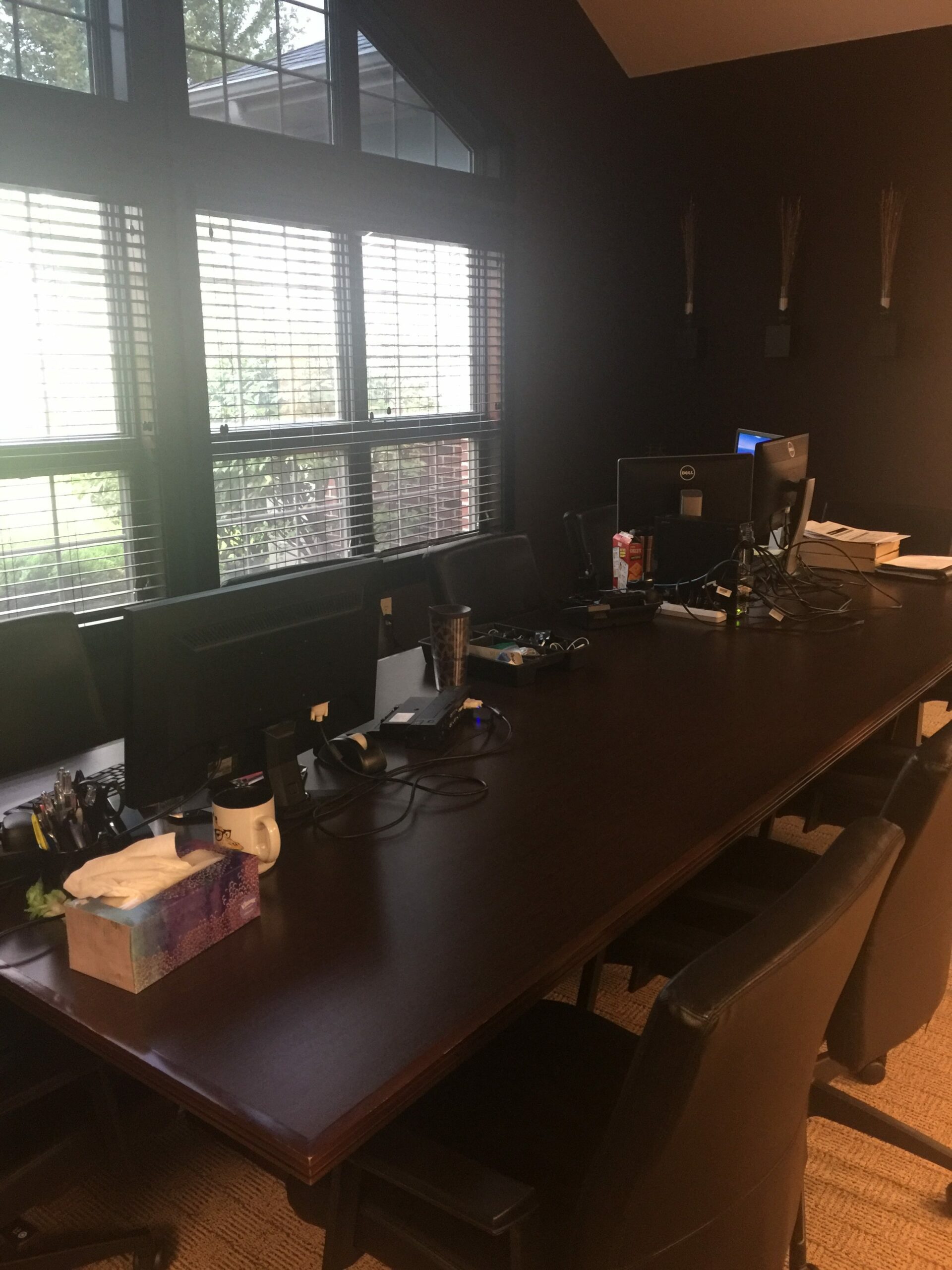 Tony, our Church accounts manager, works at the boss's desk on his laptop.
Future Account Manager offices almost done.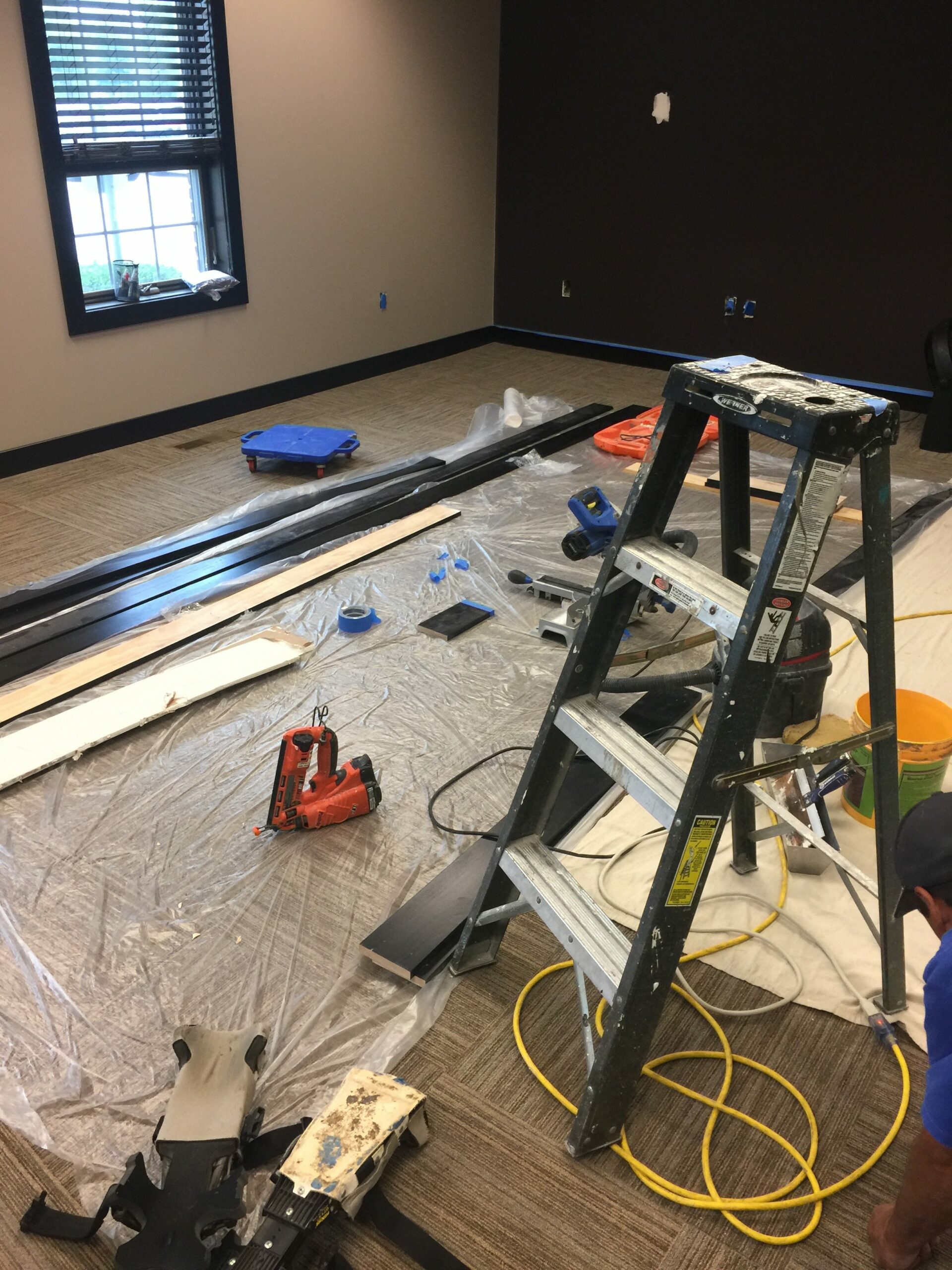 Part of the basement will be expanded and closed off to become an eat-in break room for employees.
Our hard working construction crew carries boards as they reconstruct the other half of the basement. One side will be a training room and the other side will be offices.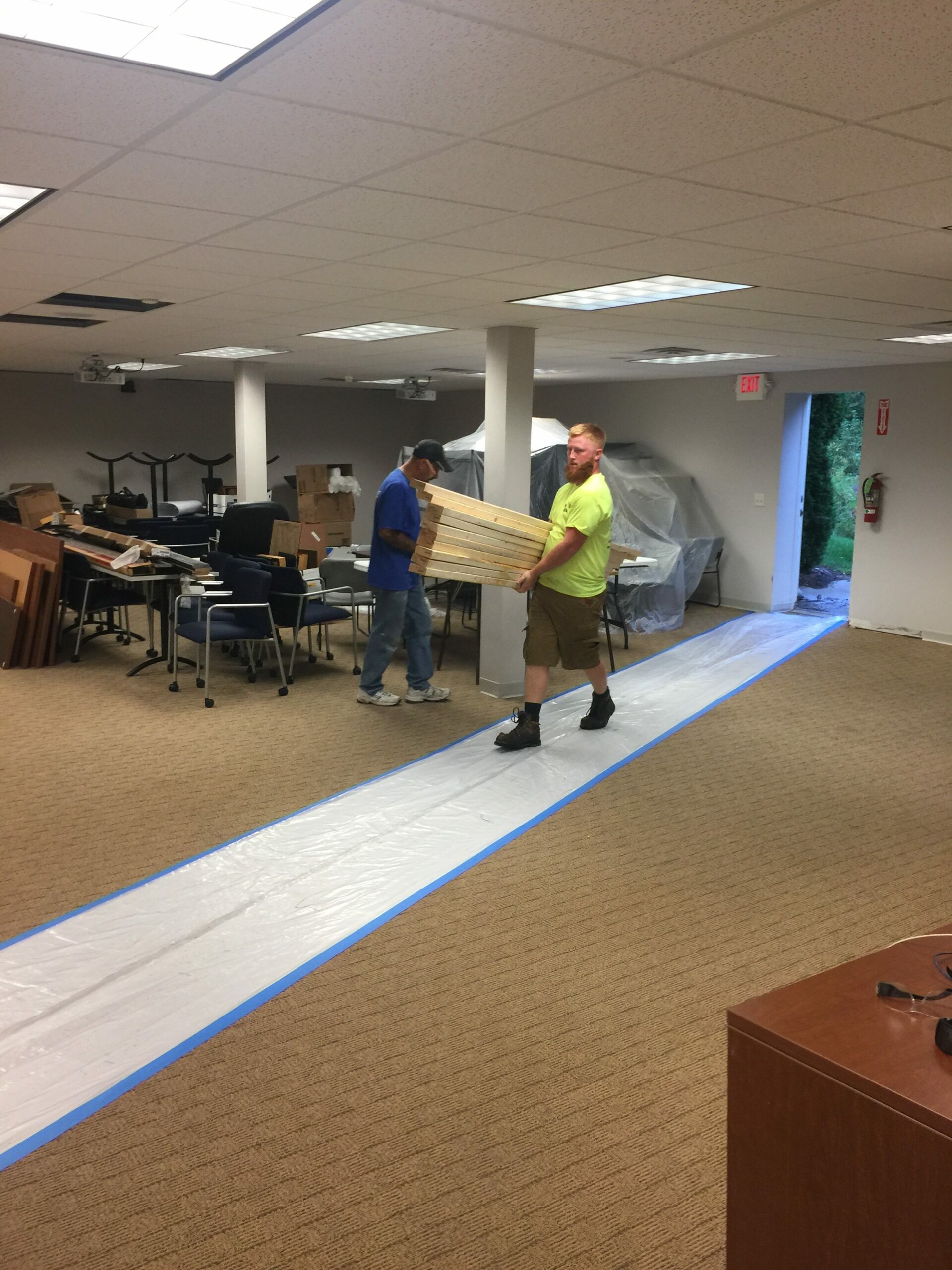 Construction will be completed by the end of October. We hope you will stop by and visit us at our Mishawaka offices on Jackson road!