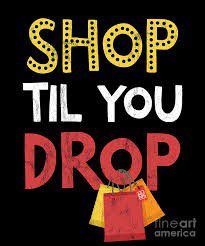 To Shop, or Not?
Over the past few years, our tv screens and Spotify stations have been bombarded by Limu Emu, Jake in the red polo, and the lady from you know where with the white apron. These icons boast "pay what you want; only pay for what you need" and tempt us to constantly check our insurance for a better rate. Enticing promises as those mentioned above create a spinning wheel in our brain that causes us to assess our own insurance situation. We ask ourselves, "Am I getting the best rate? Am I overpaying for my insurance? Should I shop for a new company?" While these are valid questions, I think another valid question is "what are my coverages? Do I have the best coverages for myself and my family?" Now hear me out, I am all about saving your hard-earned money. No one wants to be overpaying for insurance (or gas but that's a separate conversation). I want you to keep more of your money in your pocket to be able to spend it where you desire. But instead of instinctively thinking, "Shop til ya drop!", try "Review when you renew!"
Your renewal is prime time for you to review with your agent or account manager your exposure(s) and how your assets are currently covered, including any possible gaps. Our job is to give you the best coverages first and foremost. Ask for a renewal review about every 2-3 years. Here are some quick topics to consider:
Is my contact information accurate including my address and phone number?
Do I have any new drivers in the household? Did I add or sell a vehicle?
Did I make any updates to my home including remodeling?
When was the last time my roof was updated?
What is my deductible?
Once you start with the basics, you can look at other more specific coverages. If you want coverage from sump pump back up, make sure that is addressed. Your account representative will definitely be able to go into further detail as no two insurance policies or clients are exactly alike. They can advise you based on their experience on claims and coverages that are needed. This includes vehicles becoming more expensive to repair, rising costs of materials to build, underground service lines, and increasing medical costs.  If after your review, you still want to shop, let your representative know if they are a multi-carrier agency so they can look at other options. In shopping insurance please remember:
Apples to apples comparison is highly unlikely as every insurance carrier has different coverages and packages. While there are coverages across the board that are similar, no two companies are exactly the same.
Try not to compare yourself to your next-door neighbor, there are a LOT of factors that go into your insurance rate that are specific to you.
Shopping means you may lose a loyalty discount.
Shopping means a home inspection will be re-ordered as well.
Some companies give you a base quote that seems groovy, but once reports are run that portray loss history or driving history, that rate may increase significantly. These reports aren't typically disclosed to you unless you ask or until the policy is sold.
As always, we are more than willing to review your policies and assist with any questions you may have to give you peace of mind, ensured. Please call our offices with any questions at 574-258-5555.