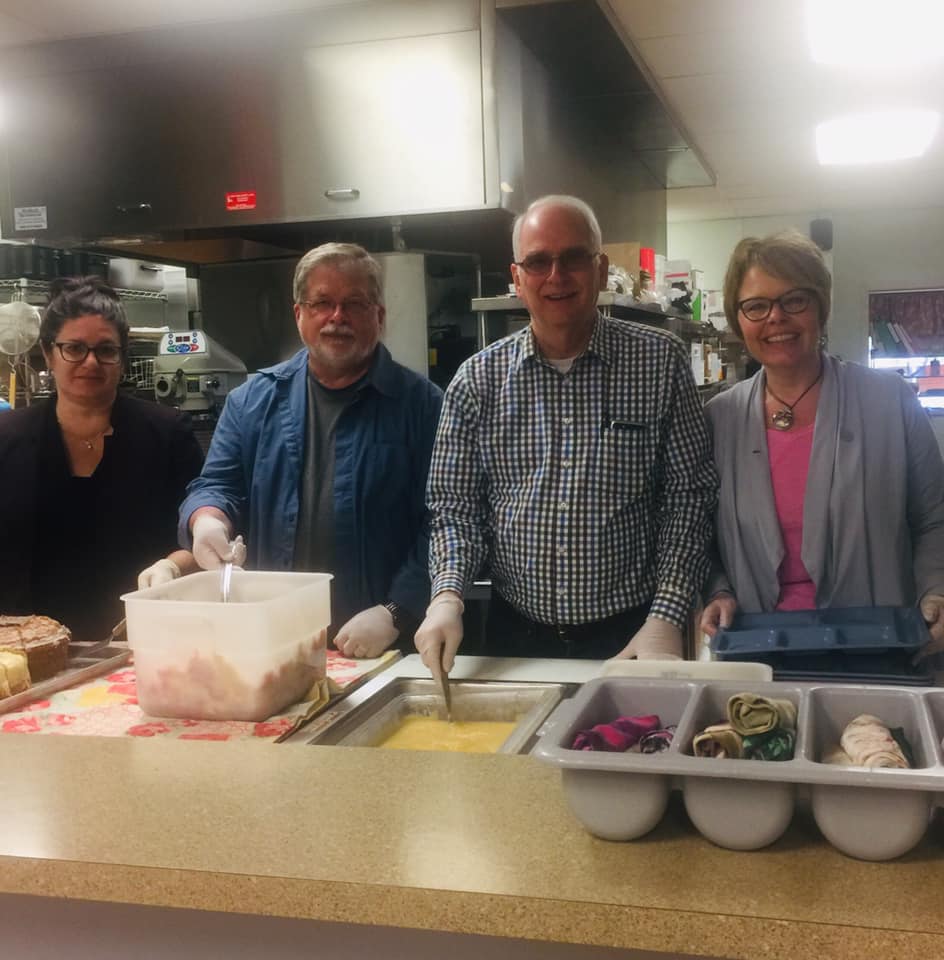 At Synergy Insurance, we believe that there is so much more to life than making sure you are properly insured. While adequate coverages are a definite bonus of what we do, being actively involved in our community is a part of our heart as an organization. It brings such joy to my heart to be a part of a company that focuses on people and their needs, not just their own agenda.
Every year, Synergy partners with a non-profit organization with the goal and mission to serve and assist in whatever ways they may need. In past years, we have partnered with Hope Ministries in South Bend as well as Transformation Ministries, also in South Bend. This year, we hit the ground running in our relationship with The Window in Goshen, Indiana. What exactly IS The Window?
"The Window continues to service persons of all ages in the Goshen Community, especially the elderly, the disadvantaged, and those living on low incomes. Health screenings, flu shots, craft classes and recreational opportunities have been added. Office space has been made available for Habitat for Humanity. Government surplus distributions are coordinated by volunteers at The Window."  (TheWindowofGoshen.com)
They are able to serve Goshen by providing meals to those in need through Katie's Kitchen (soup Kitchen and Meals on Wheels of Goshen. The Window also provides services to meet the essential needs of anyone with limited income through Clothes Closet!
Isn't that awesome!? Once a quarter, we send a team of employees to help serve lunch and meal prep for The Window! We also assist in providing items for their pantry and store throughout the year!
Is there an organization that's near and dear to your heart? What are some ways that you are actively involved in your community? Do you want to join us in our partnership with The Window and find out how you can get involved?!?!?!?!?!
Check out our Facebook page for any opportunities that may arise to be a part of helping the Window.
You can donate time or funds through our referral program! www.synergyinsurancegroup.com/client-portal/refer-a-friend/