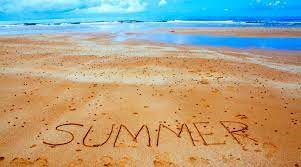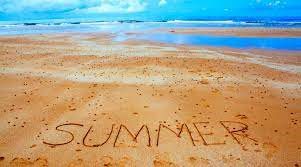 I don't know about you, but I am so grateful for the warm weather, blue skies, HEAT, and the occasional rainstorm. Winter/spring/winter again (hey, we live in Indiana, you never know what the weather is doing) is finally over and summer is in full swing! Bring on Lake Michigan, Vanilla Beanery Ice Cream, smores around the fire pit, and all the grilled meat! Which is a quick reminder to get your meat local!  It's no shock that here in Indiana, we have the privilege of living in a large farming community that provides essentials both locally and nationally. From cows to chickens to corn and wheat and much more! The recent rain we have been having is a direct sky blessing to bring those farms to the harvest. Rain provides relief from the heat of the day, grows crops and in my personal opinion, is the best time for a nap With this wet season upon us bringing us such joy, there are a few things to be aware of on the insurance side. While water is wonderful for cooling off, it is not so wonderful when it invades your home. Excessive rain can mean flooding, and it's important to know that your homeowners policy does not cover flooding. I repeat, YOUR HOMEOWNERS POLICY DOESN'T COVER FLOOD!
A flood is an excess of water on land that is dry normally. Insurance defines flood as a general and temporary collection of water over two or more acres. Anytime water is involved in the home, it can be a tricky situation. Whether it's water from a burst pipe, water back up into the home, or a leaky roof, it's not so cut and dry. Losses that are due to water can be devastating. Family heirlooms and photos are permanently damaged, the cost of mitigation and repair adds up and it can quickly become overwhelming. So what does that mean for you?
Based on your home's location, your mortgage may have already required you to have a flood policy. Make sure your agent helps you review that policy thoroughly!!!!
If you do not have a flood policy, that's ok! You should have a sump pump and it should have a battery backup if you have any sort of space below the foundation of your home (crawl space, any type of basement etc).
If an event happens in your area that is deemed by the government to be a flood, there may be government assistance that you can apply for.https://www.in.gov/dhs/emergency-response-and-recovery/individual-assistance/
Check with your agent as more and more insurance carriers are offering coverages or policy add ons that can assist in the event of a water loss not covered on a basic homeowners policy. https://synergyinsurancegroup.com/personal-insurance/flood-insurance/
Feel free to call our offices with any questions you have or to find more about what your specific insurance carrier offers. https://synergyinsurancegroup.com/about/insurance-partners/
In the meantime, apply your SPF, drink your water, hang out with your loved ones, and enjoy that sun!